Traveling solo is an experience every female should try in their lifetime. Going on a trip without relying on anyone will give you an incredible high.
It is an opportunity for you to get to know yourself a little better. Ah, the things you will discover about what you can do is just enlightening. However, it does come with a word of caution.
It would be best if you arm yourself with the appropriate knowledge should you encounter any hiccups along the way. If you are driving, you need to read up on useful tips and guidelines like this one, for you to have an idea of what to do in case of an emergency while on your trip.
Of course, your safety should always be your number one concern. So, to get you started on your journey to self-discovery, here are our recommendations for the top destinations solo female travelers should visit:
Top 5 Destinations for Solo Female Travelers
Iceland
If you intend to go international, it's best to try Iceland. Also known as The Land of the Fire and Ice, Iceland is one of the fantastic places that a solo female traveler must visit. If you are down for some good time with locals and fellow tourists, head over to Reykjavik and revel in the city's vibrant nightlife and music scene.
If you want to explore the natural beauty of Iceland, don't hesitate to snorkel the Silfra Fissure. If you're adventurous, you can even hike a glacier and take a dip in the Blue Lagoon.
It's great for solo female travelers because Iceland is considered the world's safest country.
Namibia
Namibia may not be a heavily visited country, but it is one of the best destinations that you can visit at any time of the year. They have fantastic coastlines and stunning deserts. There are just so many things to explore in Namibia, like the Sossusvlei and Skeleton Coast.
Sossusvlei is excellent for solo female travelers because it is not as crowded or chaotic as other areas in Africa. Plus, most of their accommodations have common areas where you can mingle and socialize.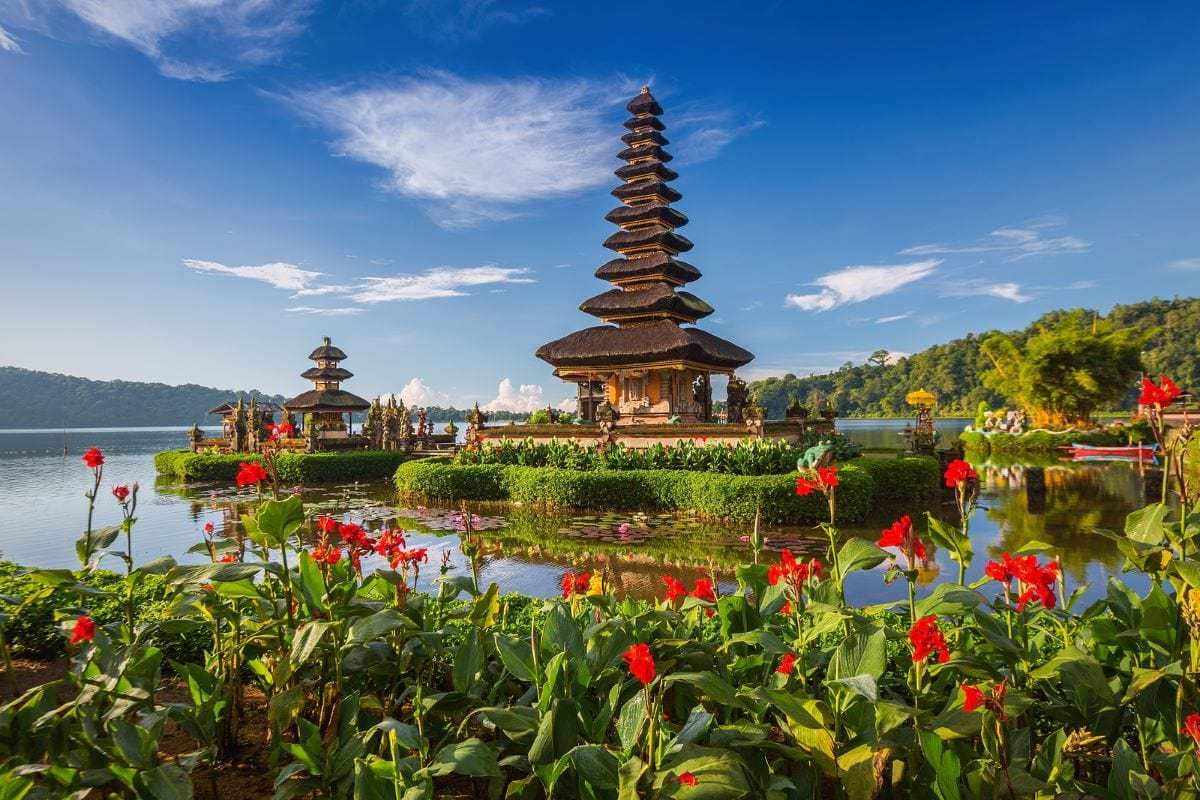 Indonesia
Indonesia has become a favorite place for solo female travelers who want to replicate Elizabeth Gilbert's Eat, Pray, Love journey. If you're going to go to Bali, Indonesia, for this very purpose, it is best to make the Nusa Islands your destination.
This place captures the authentic Balinese culture. They are not as crowded, so you can enjoy the majestic beaches and swim with manta rays. You can even stay in a treehouse if you prefer. Why we suggest you get off the coast of Bali and head to the Nusa Islands is because Bali is a favored spot for couples. If you're traveling solo, it might be a little uncomfortable to sit beside any number of loving couples during your trip.
Never deny yourself the opportunity to travel solo. Traveling solo can be a therapeutic experience for you. If you have a family, it could be a time where you can rest and enjoy yourself without continually having to worry about anyone else.
If you have a partner, traveling solo is an excellent opportunity for you to grow as a person apart from your partner. If you are single, going solo is a good time to rediscover yourself.
Thailand
A popular destination for all types of travelers, Thailand has gathered a lot of praise for its safeness from a lot of its visitors. Popular destinations such as Phuket, Bangkok, and Chiang Mai are known to be safe for female travelers as they all have effective public transportation that can take you home even late at night.
On top of this all, since it is a popular country to visit, you'll likely to meet fellow solo female travelers during your visit whom you can hang out with during your visit.
Finland
Did you know that Finland just recently elected its youngest female Prime Minister? That's right, they just did and on top of that, they have a full party run by women. It is great that Finland is a huge supporter of women's empowerment and with that comes equality and safeness for any ladies either living or visiting in the country.
With all that said, Finland is indeed one of the safest countries in the world for solo female travelers who intend to see this part of the world. Not only you'll be respected but you also get to see such lush nature, be part of amazing outdoor activities, and fully emerge yourself in a very interesting culture.